If you've ever been interested in traveling the areas of Northern Pakistan, Skardu is a name you've likely stumbled across. Skardu Valley is a mixed bag of cultural influences placed on the border of China and India. The conglomerate of national influences produces unique natural sites in its vicinity resulting in one of the top tourist locations in Pakistan. The most famous Fairy Meadows, Deosai National Park, and the K2 Base Camp are all centralized around Skardu the capital city of Gilgit-Baltistan. Located at the confluence of the Shigar River and Indus River, the scenic Skardu Valley is a cornucopia of lakes, rivers, and mountains filled with countless plants and animals. Surrounded by some of the tallest mountain ranges in the world at Karakoram Range, Skardu Valley is a popular base camp for mountaineering expeditions.
When to Visit Skardu Valley
The first question to be answered on my checklist when traveling anywhere is how's the weather? Skardu's climate is relatively mild, stationed at an elevation of 2,230 meters, the high altitude brings cooler temperatures. The best time to visit Skardu Valley is in the Summer months from June to September. This time of the year numerous wild plants and vegetation blossom into luscious green landscapes at a cooler temperature in the high elevations. The changing colors of the Fall in October is another ideal time to experience the region in golden autumn colors. Winter in Skardu transforms the valleys into a beautiful winter wonderland at the cost of access to the city becoming more difficult due to snowy or icy road conditions.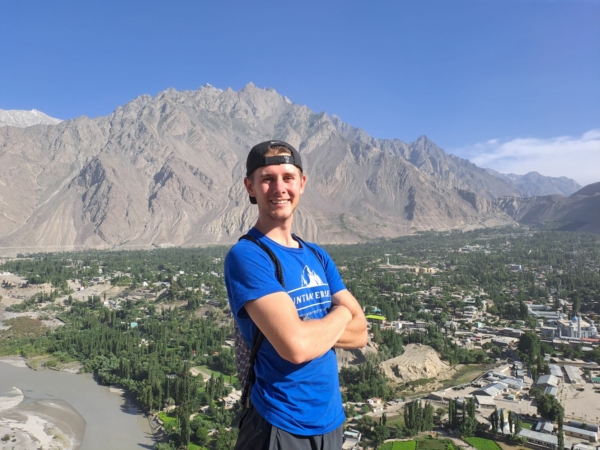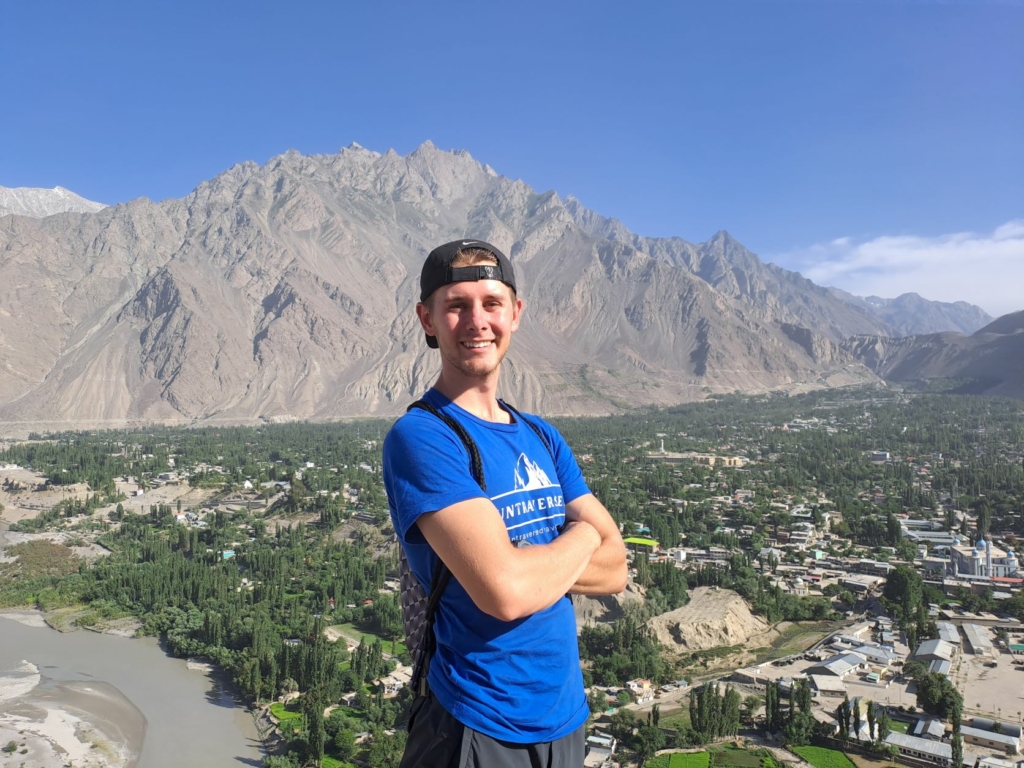 Why Visit Skardu Valley?
One of the most compelling reasons to visit Skardu Valley is for a sample of the delicious Balti cuisine that will put you on the first plane to Pakistan. The Balti cuisine in Skardu Valley is unique to the area with different tastes and flavors from the rest of Pakistan. Similar to the food eaten in Nepal or China, Balti cuisine is certainly Asian-influenced, located much closer to the heart of Asia than anywhere else in Pakistan. If you have a pallet for authentic exotic foods, search no more! Famous foods in Skardu Valley satisfy any hungry tourist with chow mein, zinger burgers, mamtus, and many more.
The Asian-style chow mein is a Pakistani entree that can be eaten for days. This local-style cuisine has noodles accompanied by onions, peppers, tomatoes, carrots, and a spicy chili sauce to top it off. Zinger burgers are the fast food of Pakistan often consisting of a breaded chicken sandwich paired with french fries and a tangy sauce drizzled on both. A personal favorite of mine is the mamtus or dumplings composed of a combination of beef and onions wrapped in an encompassing noodle paired with chili sauce and salty vinegar. A specialty drink commonly brewed in Skardu Valley is namkeen chai, a spiced milk tea with a small dash of salt creating a euphoric taste.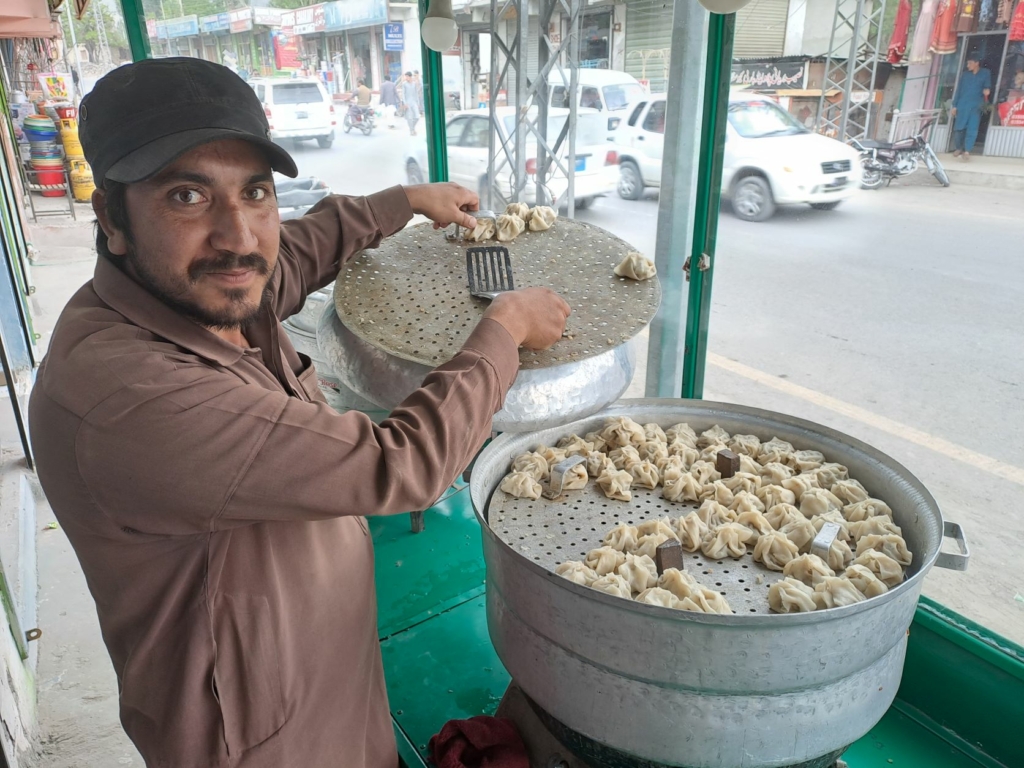 Things to Do in Skardu Valley
The Asian-influenced mouthwatering dishes partner synergistically with the central Asian theme of many architectural buildings and private vehicles. The lower Kachura Lake is in the heart of Shangrila Resort, arguably one of the most breathtaking places in Pakistan. The serene Shangrila Resort is a Pakistani favorite with a heart shaped lake, a boat to paddle in, and a historic airplane crash turned into a coffee shop!
The 100 spacious rooms in the Shangri-La resort take the theme of mock-Chinese architectural houses embedding a unique flare of Chinese identity. This resort offers a relaxing afternoon exploring green gardens and drinking fresh organic juice while paddling around Kachura Lake. Shangrila Resort, meaning Heaven on Earth, stems its natural beauty in the style of architecture, gardens, and food of Asian cultural descent.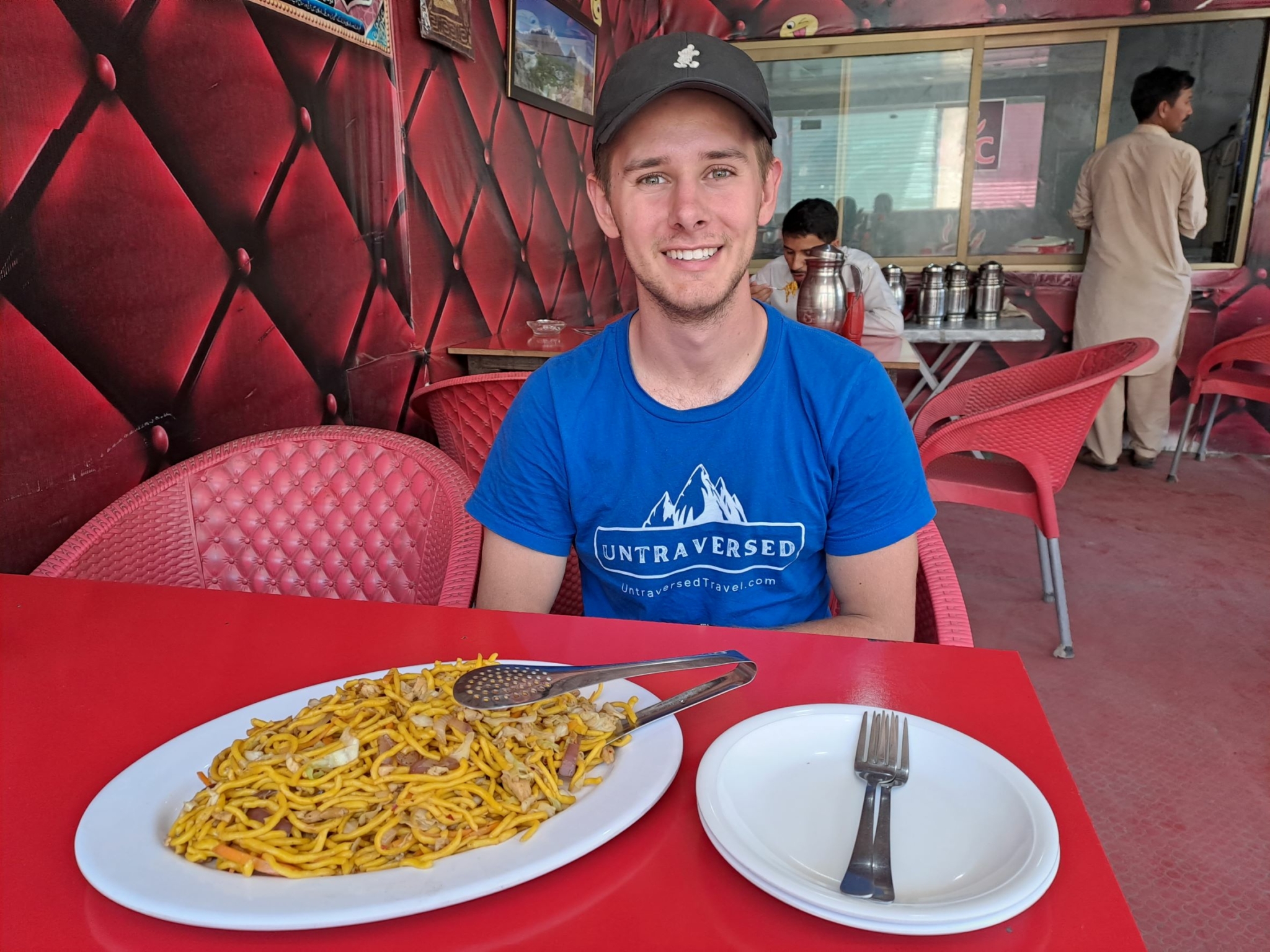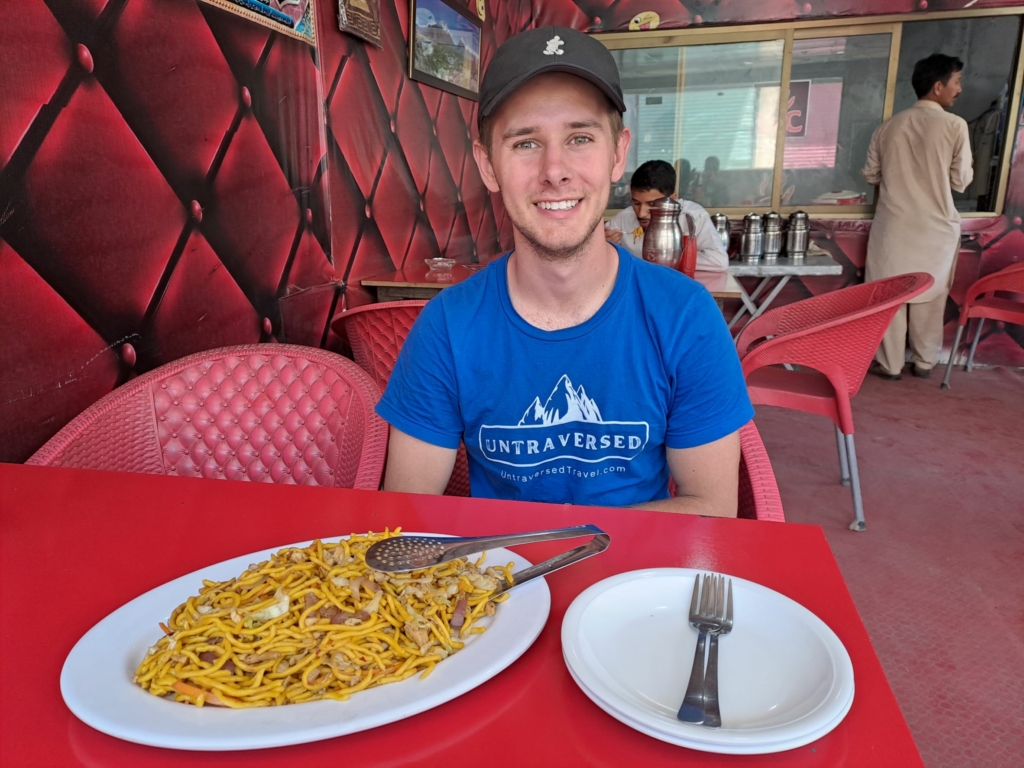 Travel to Deosai National Park
A must-visit local wildlife preserve is the "Roof of the World " or Deosai National Park. The Deosai alpines are the greatest preserved natural wonders of Northern Pakistan. The open landscape ranks as the second highest elevation plataeu in the world. In 1993, Deosai became a national park to rehabilitate the growth of the endangered Himalayan Brown Bear and other species. Deosai can be described as untamed, ethereal, expansive, and fresh among many others. The word that collectively describes the park the best is enormous! Deosai is the embodiment of vastness.
There is only one bumpy road into Deosai and most tourists will take a private vehicle, rental car, or tour to get there. Domestic and international tourists alike come to visit the endless valleys in Deosai typically via Toyota jeep, SUV, or Sudan (not recommended). In my three-day tour of Deosai, the driver bragged about his legendary 1983 original Japanese-manufactured Jeep! Overall, Deosai is home to countless wild plants and animals surrounded by colossal mountains across endless plains earning its place as a must-visit location.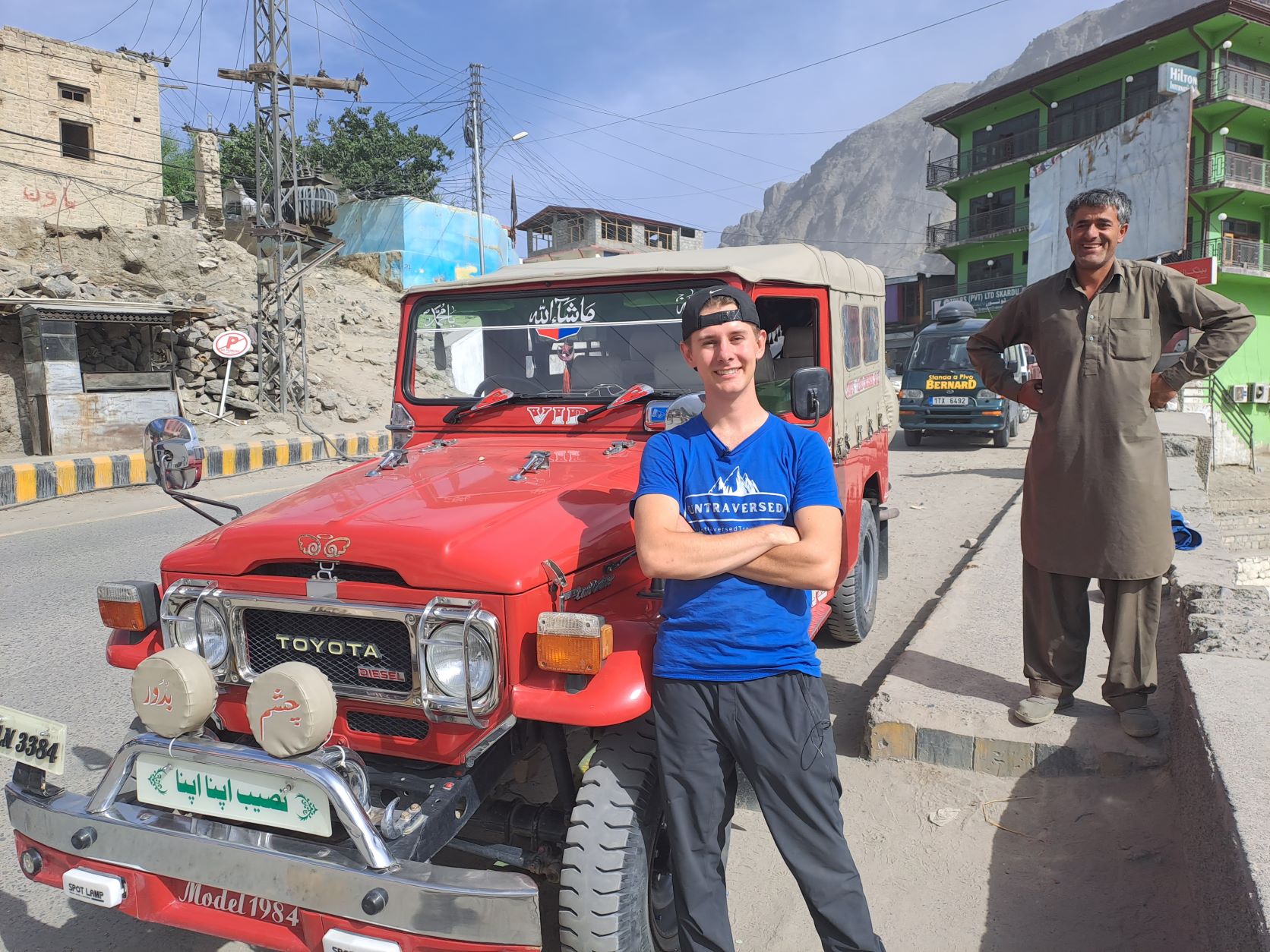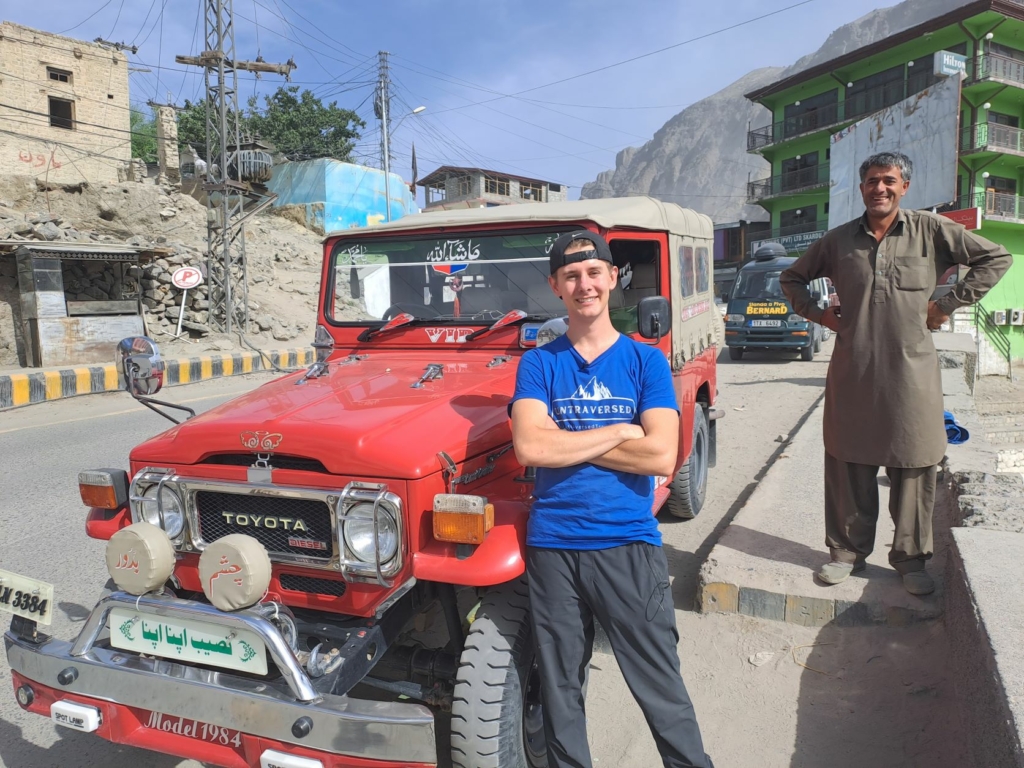 Conclusion
Skardu Valley is filled with many superlative destinations from locally made balti cuisine to cross-cultural experiences, Northern Pakistan has much to offer. The captivating Fairy Meadows, Deosai National Park, and K2 mountain range challenge adventurers to explore the untraversed paths on their new expedition. A well-balanced experience from discovering new cultural lifestyles throughout Skardu paired with the natural beauties of national parks makes a trip to Skardu well worth the time and effort. If wildlife and natural sceneries do not entice the call to adventure, then the mouth-watering balti-dishes are sure enough of a reason to visit. Skardu Valley hosts tourists from all over the world including domestic travelers within Pakistan! A trip to Pakistan is not complete without a savory feast of a tangy zinger burger, Asian chow mein, and spiced namkeen chai to wash it down. If you want to discover Skardu Valley for yourself, check out tours for Northern Pakistan at Untraversed Travels for a private tour today!