Hundreds of years ago, a city surrounded by enormous fortified walls was built in Lahore, Pakistan protecting the most beloved markets, culture, and landmarks that stand today! This city is known as the "Old City" of Lahore transforming from being antiquated with mud walls to the capital city of Punjab with rich contemporary architecture and attractions. Lahore grew dramatically during the Mughal era, proudly selected as the Mughal capital. Today, the city stands as the second largest city in Pakistan after Karachi. The Mughal Empire placed all its pinnacle structures in the Walled City from the lavishly decorated Badshahi Mosque to the invigorating Wazir Khan Mosque. Lahore's Old City is well-recognized for the best street food vendors in the entire country where domestic travelers brag about how tasty food is in Lahore.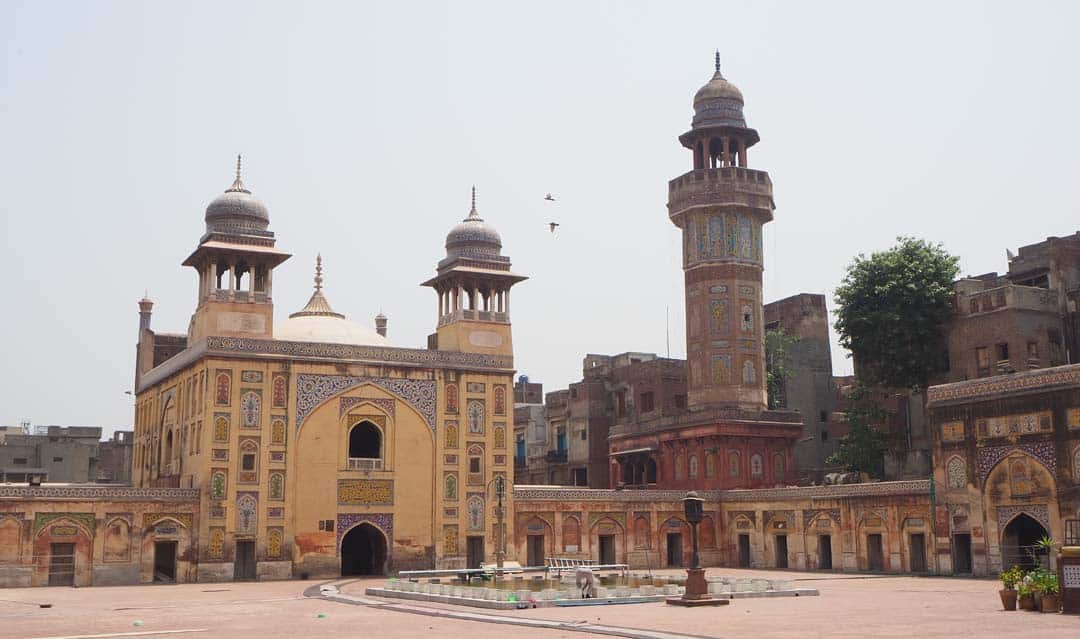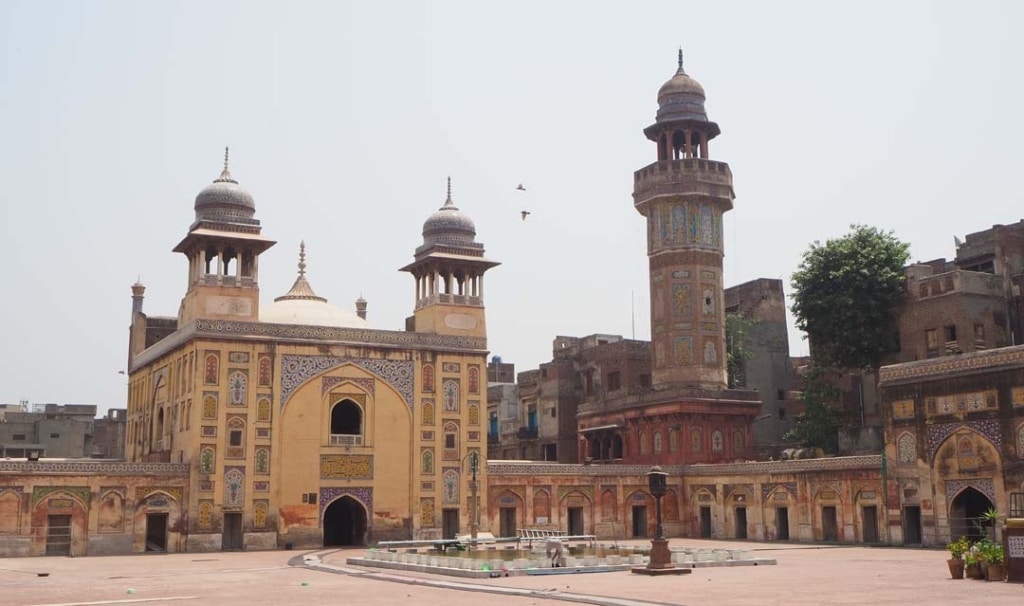 Introduction
The Old City of Lahore is densely packed with all its superlative attractions in one small area making a 1 to 2-day visit more than enough to explore the entire area. The mouthwatering zinger burgers or rice pudding may make you want to stay a few days extra to try it all! Before heading to any destination, knowing the best months to go makes planning the trip of a lifetime the best experience possible. In my two-month traveling experience throughout Northern Pakistan, visiting Lahore along with a trip to the northern mountains is the best way to spend a full few weeks here. The northern mountains are best visited during the summer months, and in May and June, ice cream vendors fill the streets of Lahore's Old City.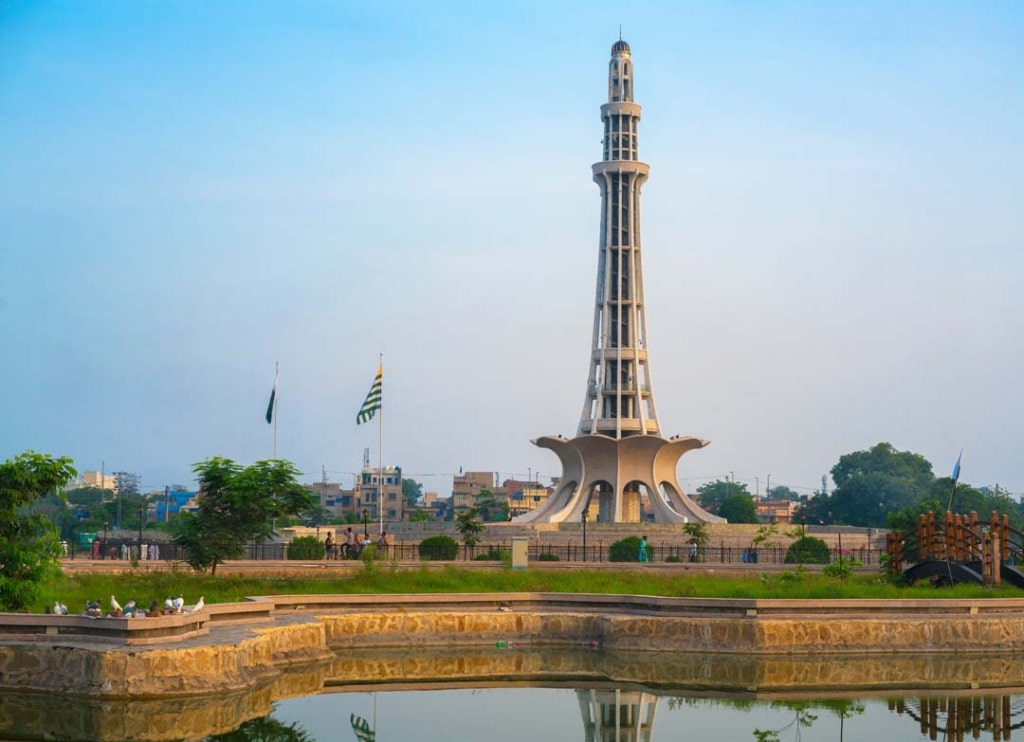 Best Food to Eat in Lahore's Walled City
All across the country, Lahore's Old City is known for having spicy food for every meal from chicken to burgers and even eggrolls! Entering Lahore's Walled City begins with a walk next to the picturesque walls of the Badshahid Mosque right into the ambient Food Street. This street is filled with historic mansions transformed by painted Mughal shades, decorated indigenous artifacts, and illuminated stylish lighting. The traditional food served in these ancient alleys is even met with a stunning view of the historic district including an eagle's eye view overlooking the colossal Badshahid Mosque. In the event of hot weather, ethnic kulfi ice cream vendors gladly supply a refreshing dessert to fuel a day exploring Lahore's Old City. The street also hosts cultural events like firebreather's drama, monkey dances, and even puppet shows, which I was not fortunate enough to experience during my visit.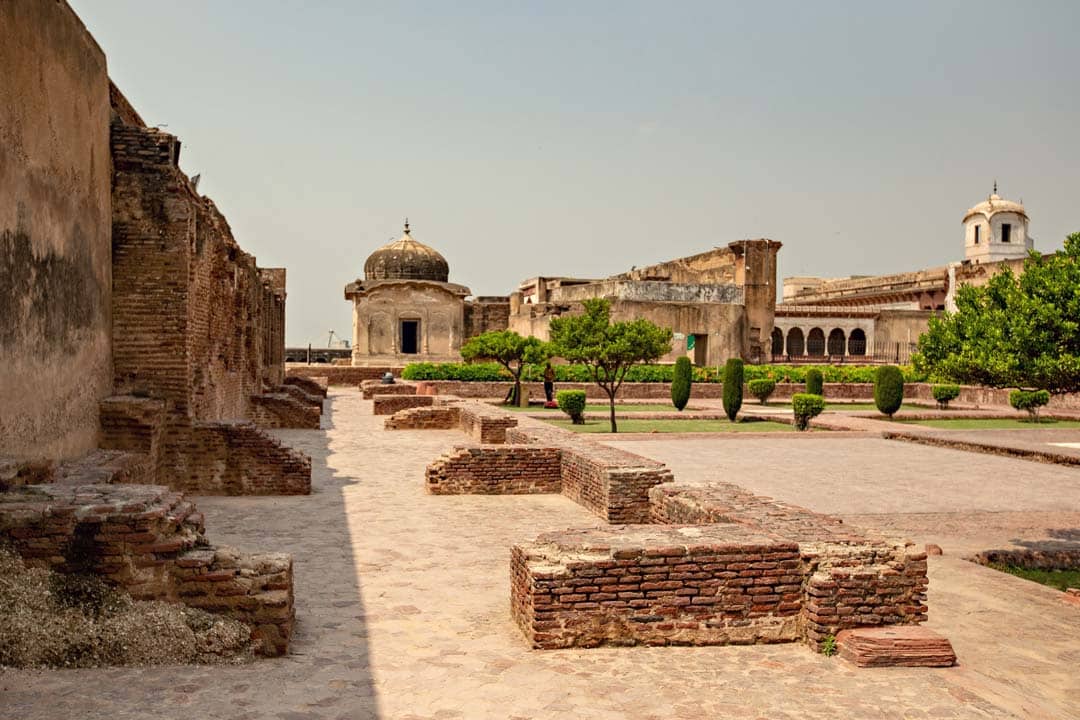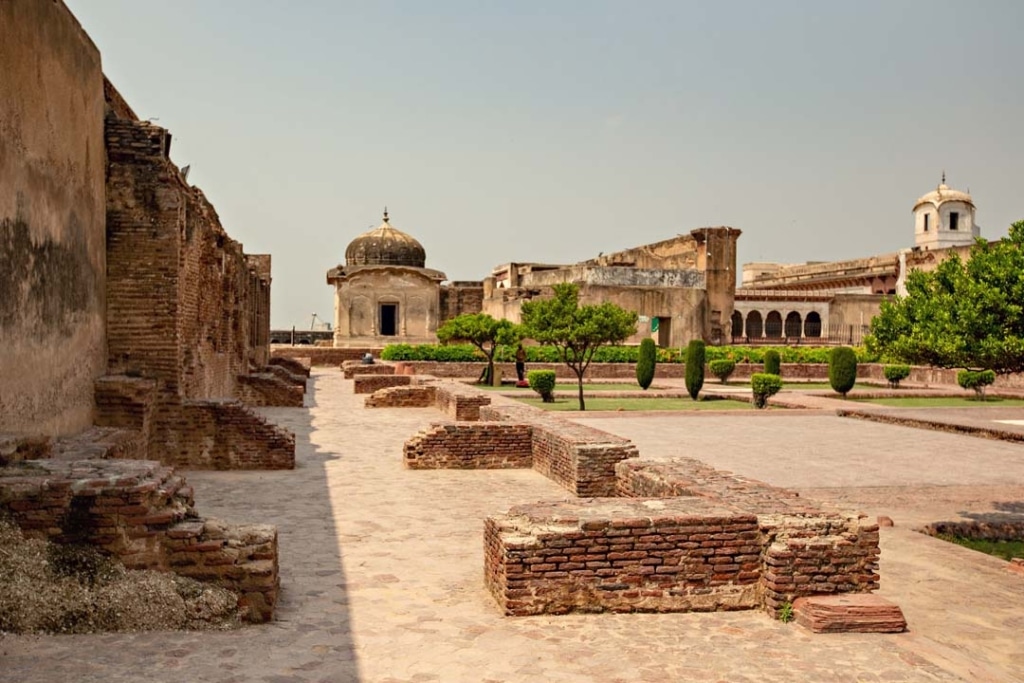 After passing by the tail-end of Food Street's souvenir shops, the more rustic and popular food vendors fill the street like white on rice. Serving every imaginable delicacy, Lahore's Walled City hosts food vendors notorious for comfort foods such as samosas (not the alcoholic beverage), eggrolls, and french fries served as non-spicy upon request. Samosas are a Pakistani classic made of seasoned mashed potatoes enwrapped in a flakey bread often paired with a sweet dipping sauce. Lahore's Old City is well-known for its Pakistani fast food with beef burgers, chicken sandwiches, and the most delicious chicken shawarma sandwiches on the planet. A drink to go along with any meal is the local Kashmiri chai, a warm pink milk tea made with Kashmiri tea leaves, milk, sugar, and honey.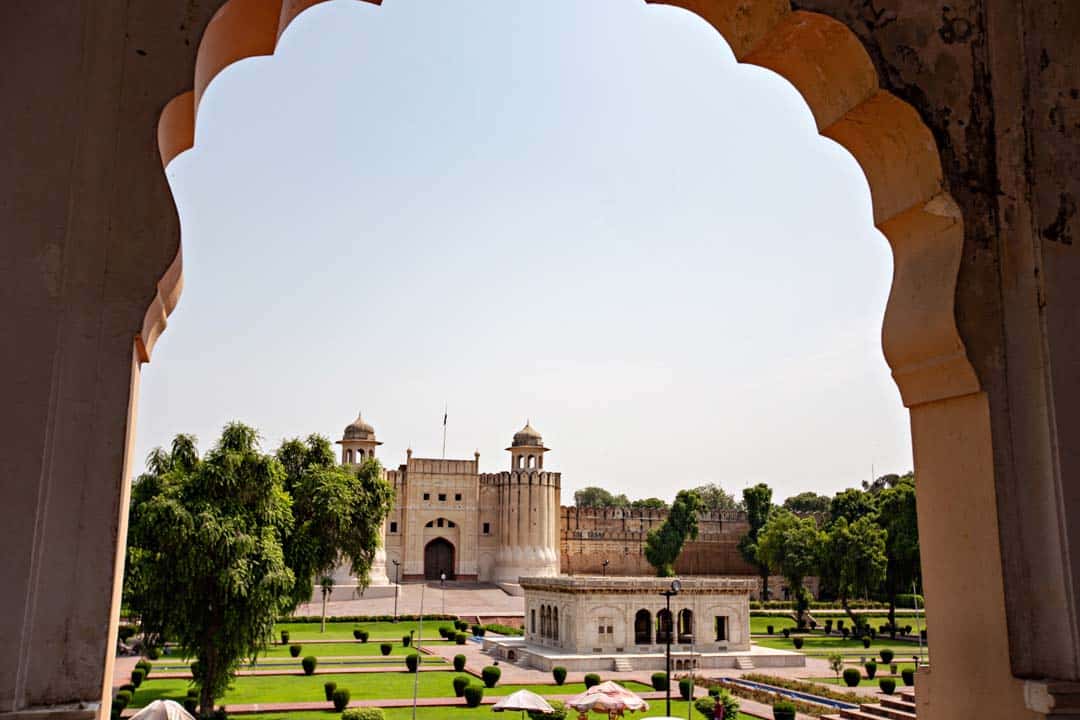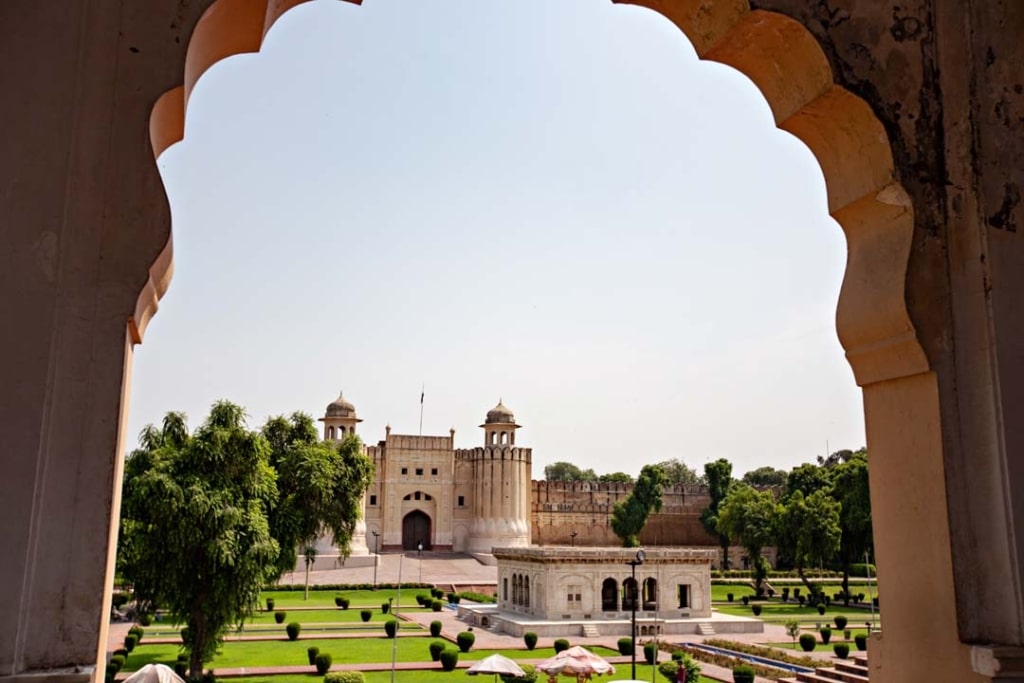 On the menu for dessert are the traditional dishes of jalebi, rice pudding, and lassi. Jalebi is made by deep frying flour batter in a pretzel shape then soaking it in a sugar syrup and saffron to give its orange color; one of the sweetest snacks only to be eaten one at a time to avoid sugar overload. The rice pudding is made by boiling milk in a large wok for hours before gelatinization then sugar, spices, and white rice are added and served hot or cold. Lassi is a drink type dessert made by mixing together yogurt, milk, spices, and sometimes fruit and is considered by locals to be a healthy snack. Many smoothie vendors await to refuel passing customers with banana, mango, or berry fruit smoothies. Even this list of delicious local foods does not do Lahore's Old City justice for their endless options with street food vendors. Visiting the legendary Food Street and ethnic food vendors in a first-hand experience truly captures the unique flavors of Lahore.
Places to Visit in Lahore's Old City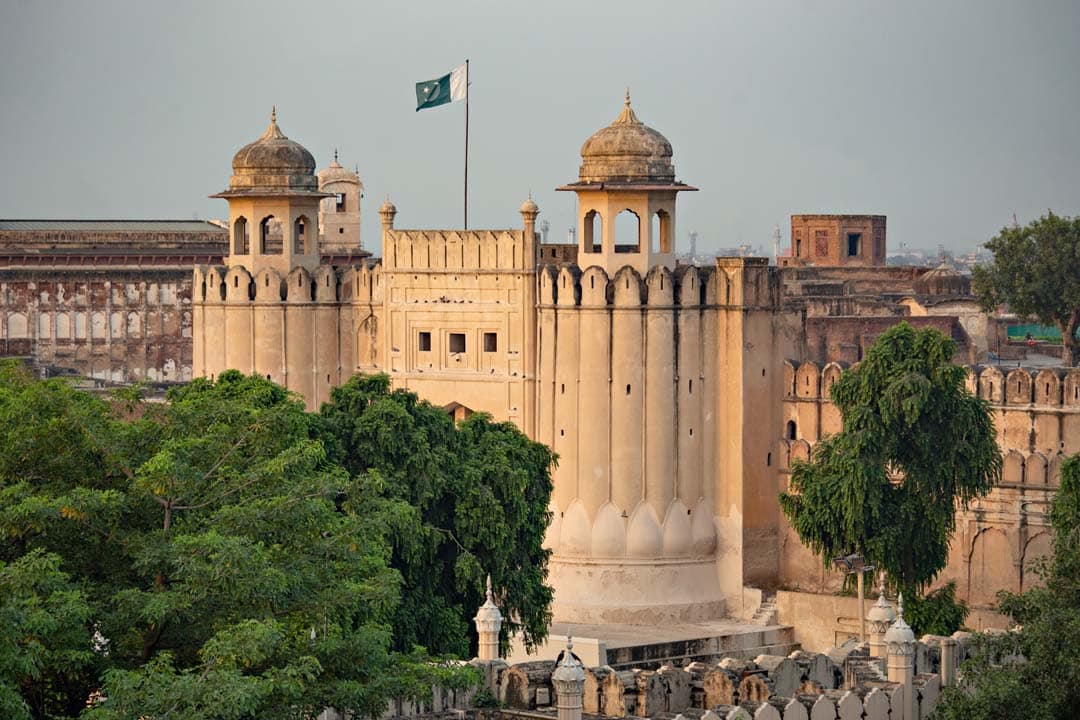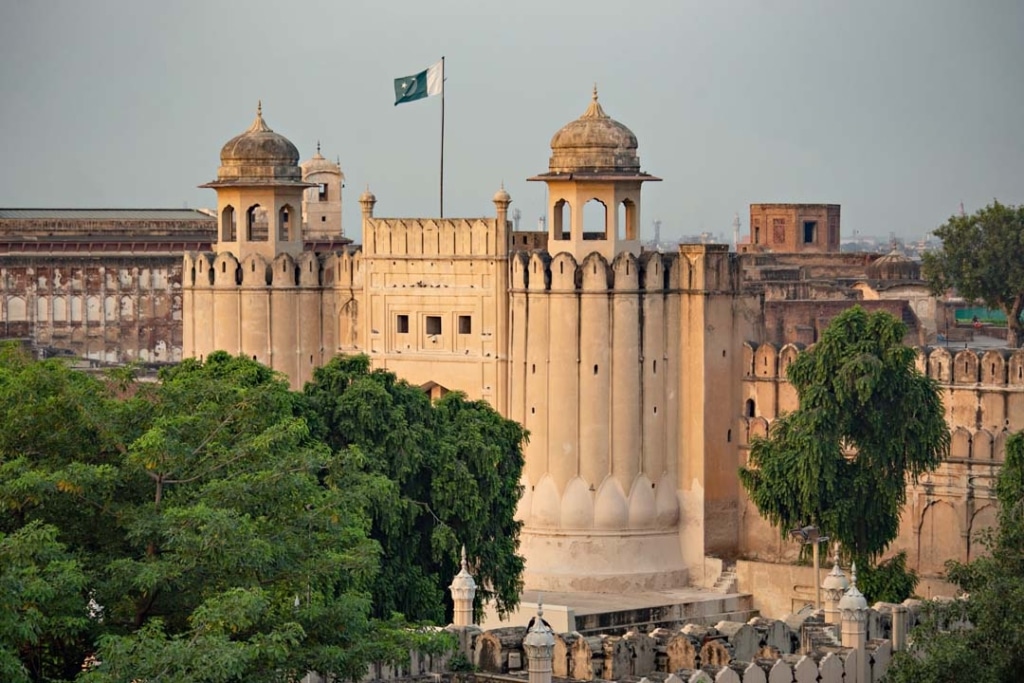 All the best and most iconic structures in Lahore's Walled City are within walking distance and easily explored in only a day or two. There are some especially marvelous attractions too good to miss on a visit to the ancient city. The first epic site is the vast Badshahi Mosque made of carved red sandstone inlaid with marble and is closely related to the Taj Mahal in Delhi, India. The Badshahi is considered to be holy ground, no shoes can be worn on the temple floors and must be taken off before entering. This is the second biggest mosque in Pakistan and is surrounded by beautifully well-kempt gardens. The gardens provide a tranquil walking scenery of natural plantlife neighboring prestigious monuments.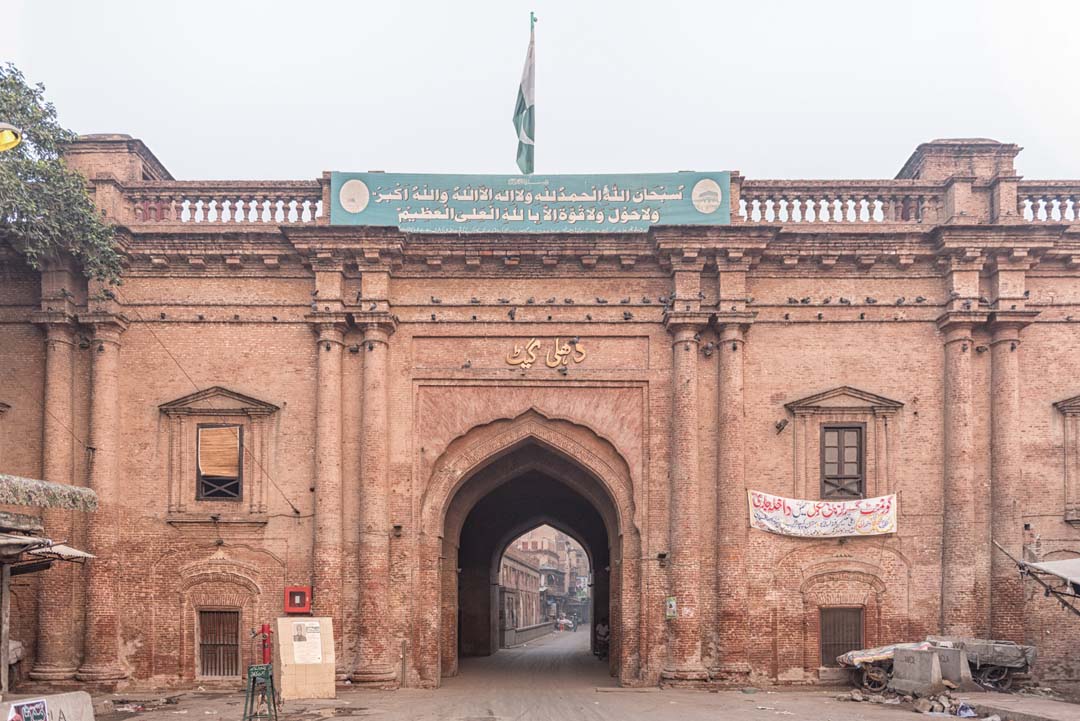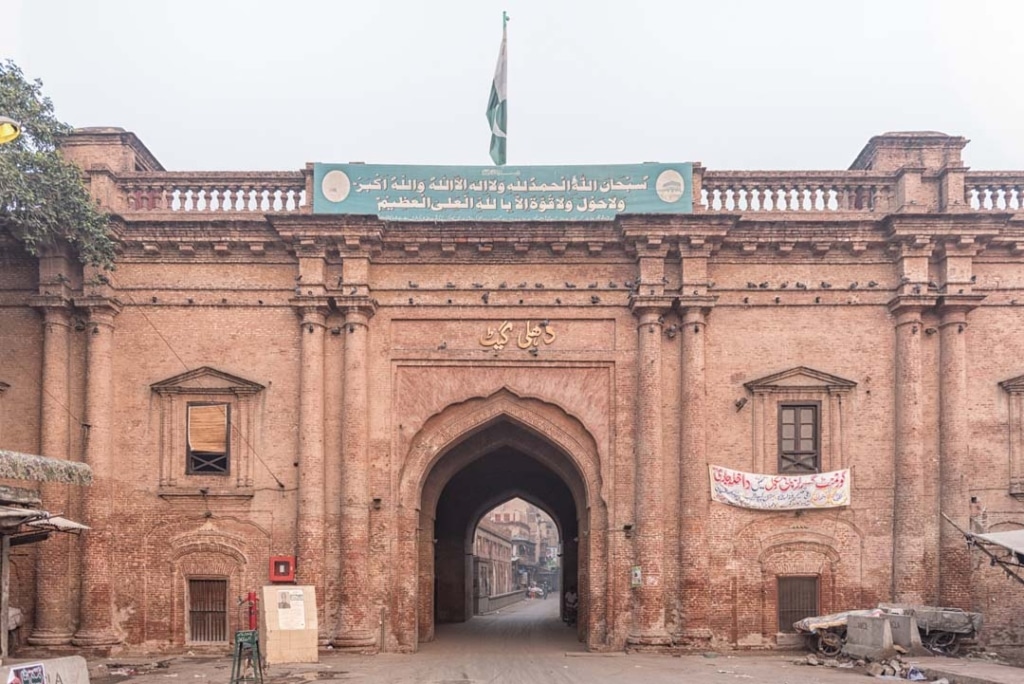 The view from mosque archways overlook the surrounding gardens as well as the Minar-e-Pakistan monument comparable to a more scaled down version of the Eiffel Tower in France. The Minar-e-Pakistan was especially incredible during Pakistan's national independence day on August 14th because the monument represents the nation's independence from the British-India empire in 1947. In the Lahore Fort Park, an endless sea of people filled the area with food vendors of every variety, patriotic apparel and flag vendors, and even dance parties to celebrate independence. The entire area sounded like the world cup soccer stadium with the sound of vuvuzela horns blasting the park and streets. The celebratory festival continued until a huge fireworks display filled the night sky and joy filled everyone there!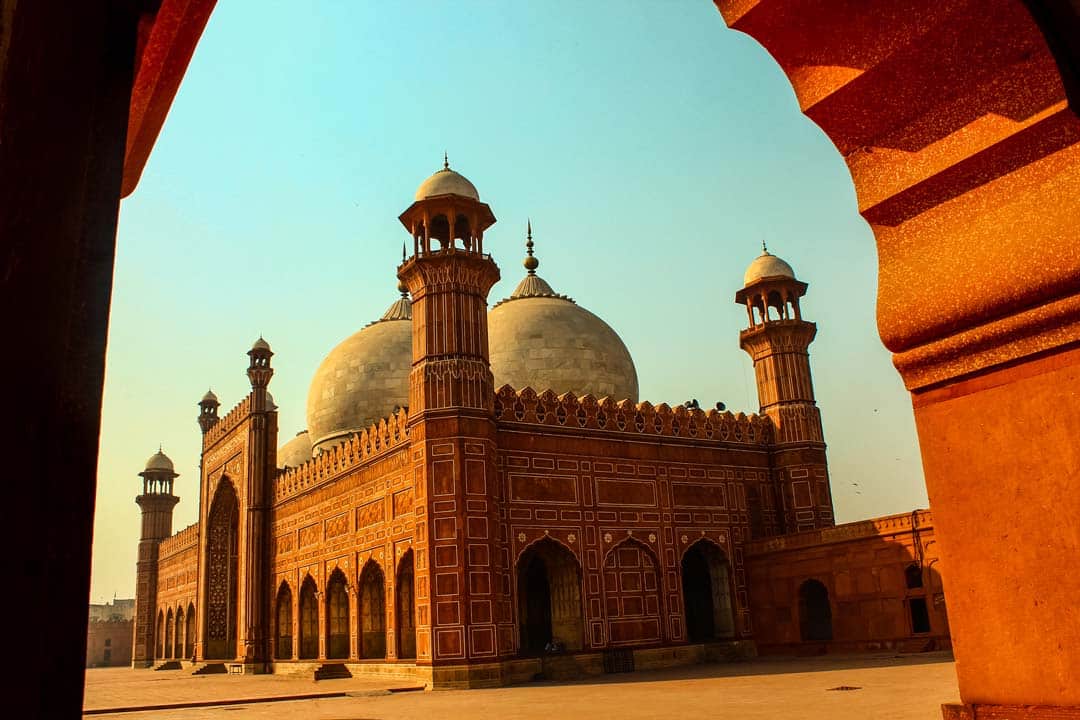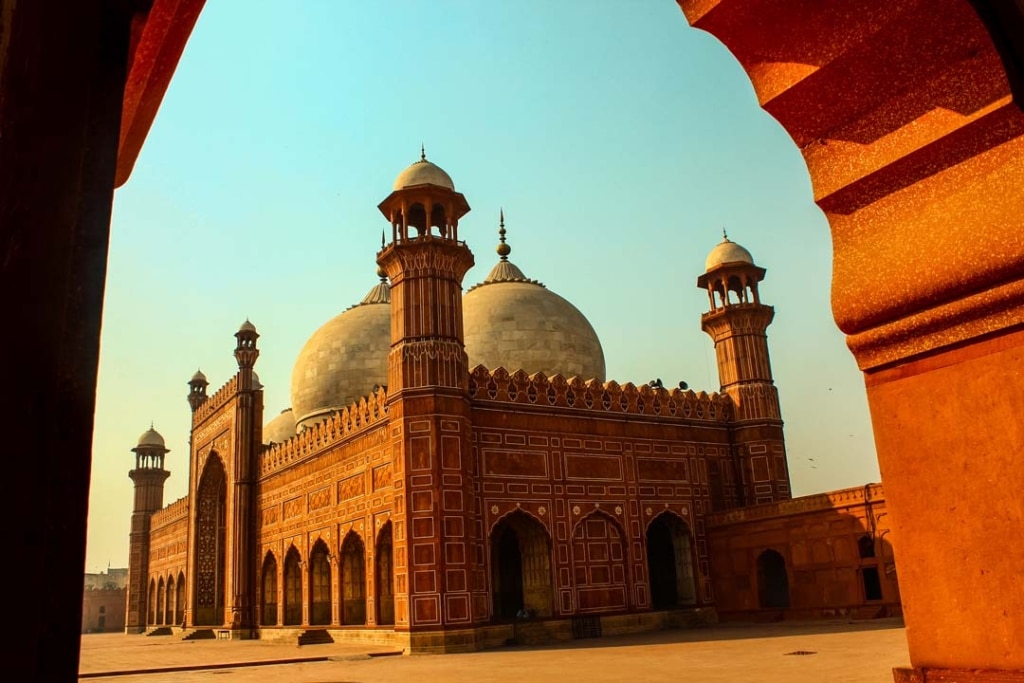 Moving from the Badshahid Mosque and Food Street, the next leg of this journey explores the unique niche markets within the bazaar following the progressively narrowing streets to Wazir Khan Mosque. The beginning of the markets start with rows of street food vendors where the locals recommended the "Shah" restaurant serving anywhere from Pakistan fast food to authentic Kashmir-cuisine. On our visit, we ordered the zinger burgers which are flour battered chicken patties fried in oil served on a sandwich bun topped with tangy and mellow sauces. Continuing towards Wazir, a man offered us a head massage with oil for 100 Rupees or about half a US dollar. We decided to go for it and many Pakistanis stood in awe of the wonderful massage I was receiving. A crowd of around 25 people formed around us watching and I invited them if they would like a massage as well, unfortunately, no takers.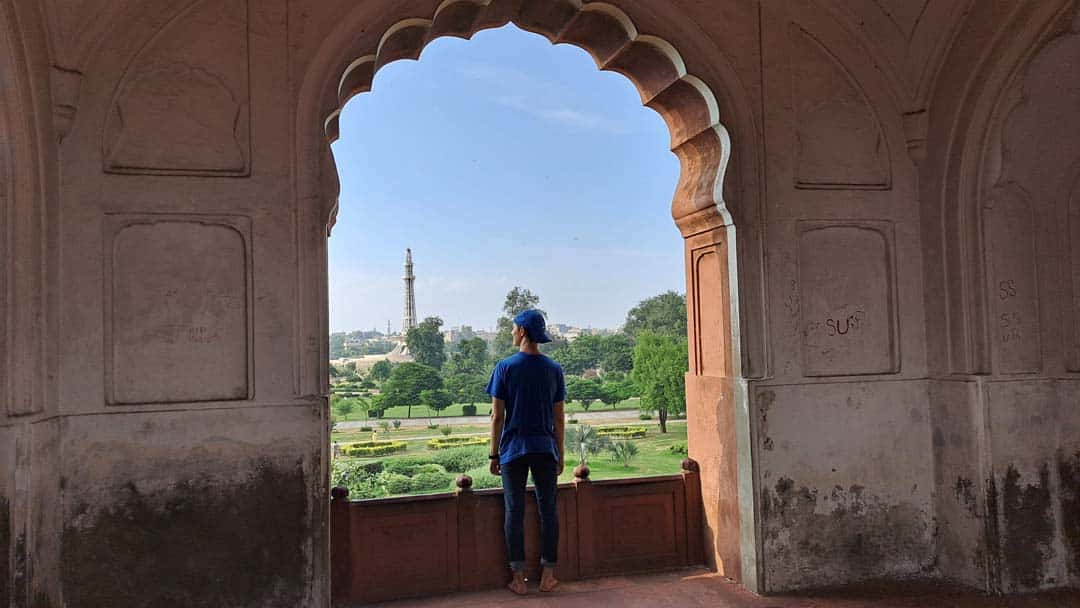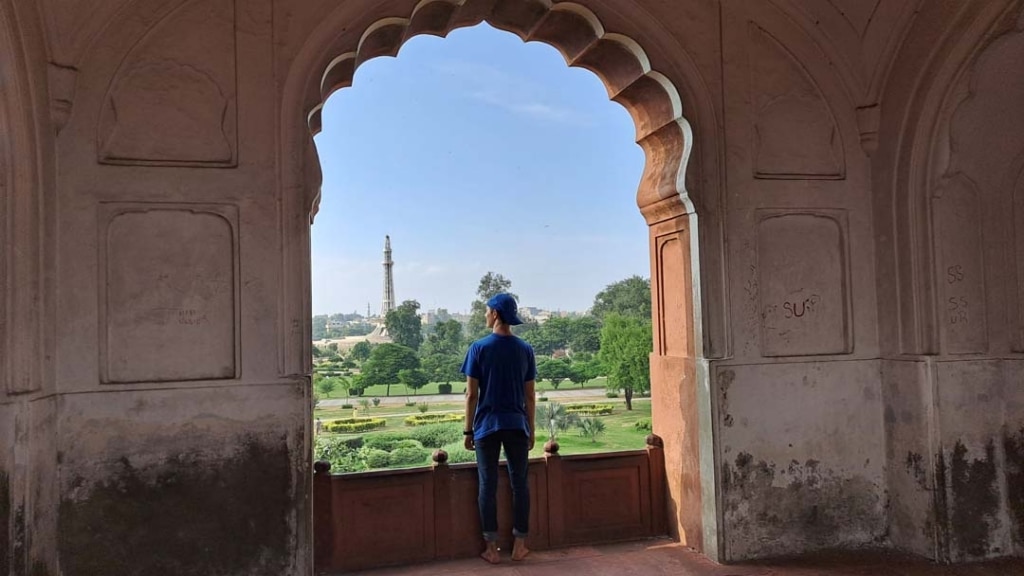 Afterwards, we learned the streets were built hundreds of years ago with infrastructure disregarding the invention of vehicles. This resulted in a street far too narrow for cars or motorcycles to drive on and supplies could only be carried by hand or pushed by a manual cart. The streets were packed with people selling virtually any imaginable item from suitcases, dresses, and crockery, to perfume, lotions, and fragrances. About every 10 or 20 steps a Pakistani would extend a hospitable greeting asking how we were doing and where we were from. It got to the point where we had taken around 50 selfies with Pakistanis by the end of the day because they loved Americans so much. Arriving at the other end of Lahore's Old City, we entered the Wazir Khan Mosque, the most ornately decorated mosque in Pakistan renowned for its intricate tile work and elaborate Mughal-era frescoes. This nearly 400 year old mosque stands in pristine condition as a remarkable piece of Pakistani architecture.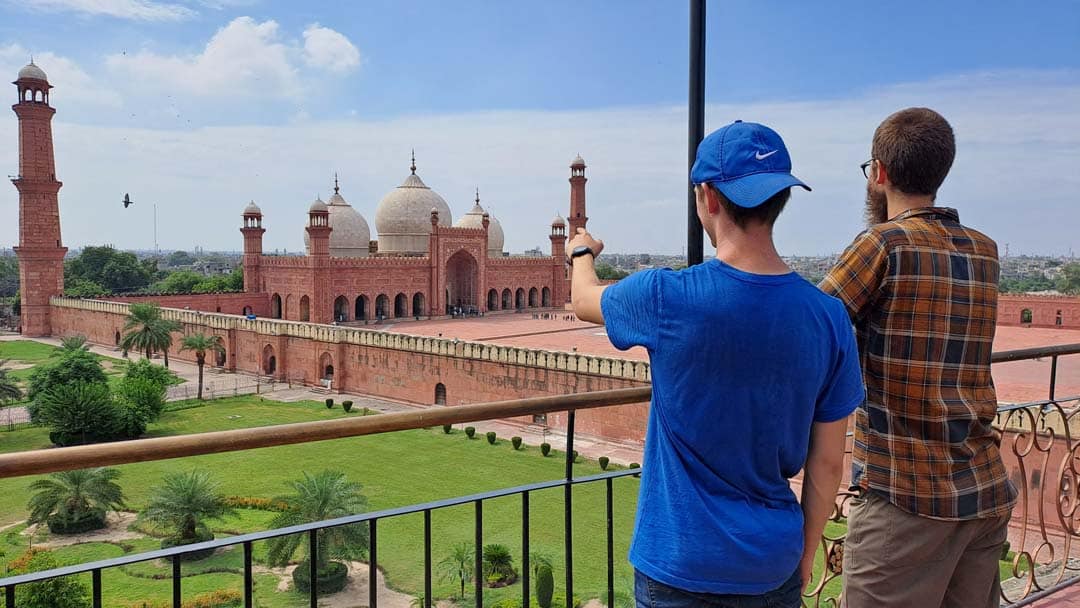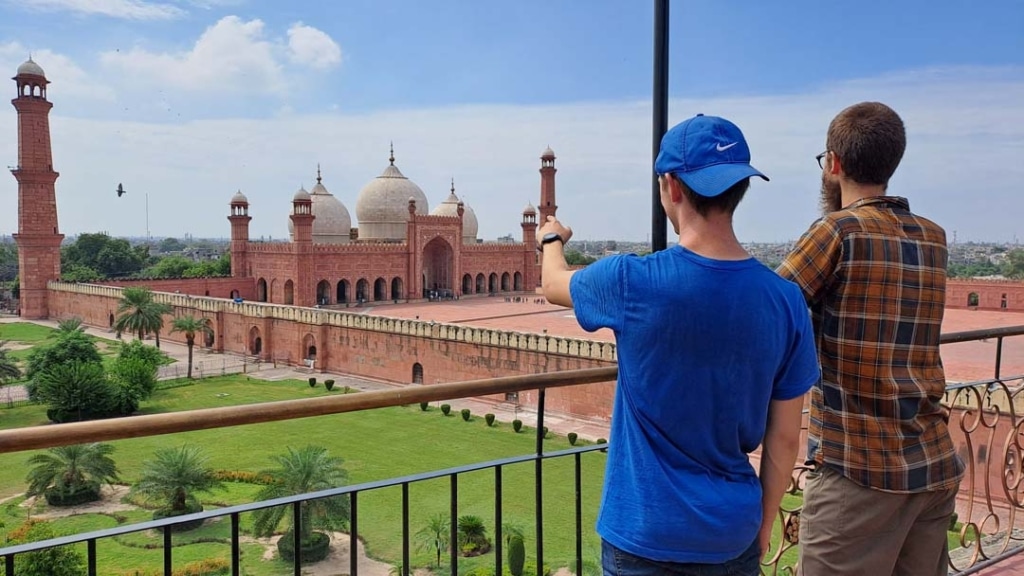 The final destination ending our day tour of Lahore's Walled City was less than a five minute walk from the Wazir Khan Mosque. The well-pronounced Delhi Gate stands as one of six gates to the entire Old City. During the Mughal Era, these two-story gates were opened during the day and shut every evening for stronger security around the city. The Delhi gate makes for great photos and timelapses if time permits. Past the gate officially leaves Lahore's Walled City met with soda shops, restaurants, and stores. This is a great place to catch a rickshaw (local taxi) to the next adventure.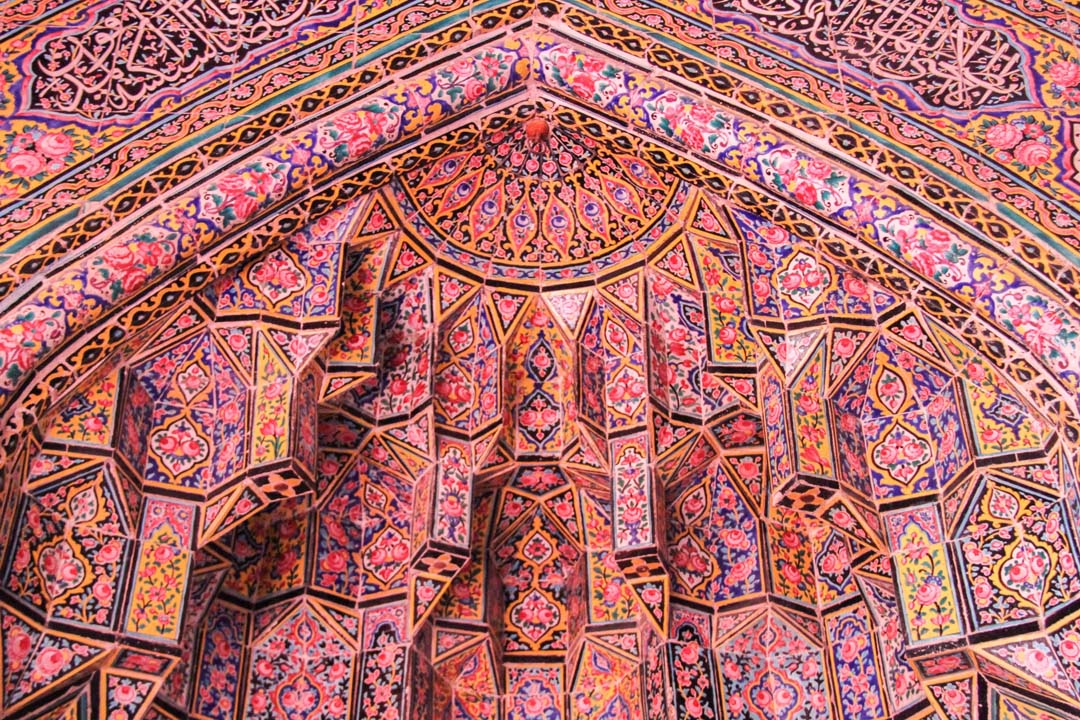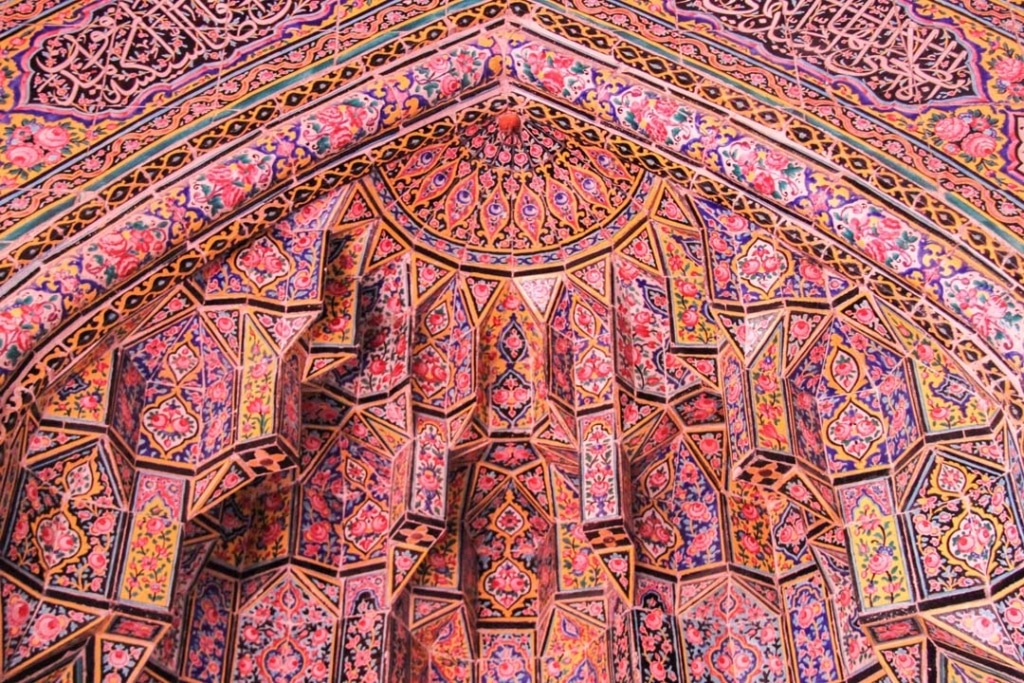 Conclusion
In Lahore's surreal Old City awaits the most iconic landmarks in all of Pakistan with rich history and culture intertwined with local experiences of Kashmir-cuisines and prestigious architecture. This open utopia is home to the largest religious attractions and the best food in the country from Pakistani fast food to the famous chicken shawarma sandwiches. Most importantly, the city has an abundant presence of generous and hospitable people who give caring attention to foreigners excited to explore their marvellous city. Whether you stop by for an ethnic head massage or to try some rice pudding, Lahore's Walled City has an attraction for everyone. Adventure is calling to explore one of the most iconic and eccentric cities in the world! If you want to visit Lahore's Old City for yourself, check out the full itinerary for a private tour in Lahore at Untraversed Travel.